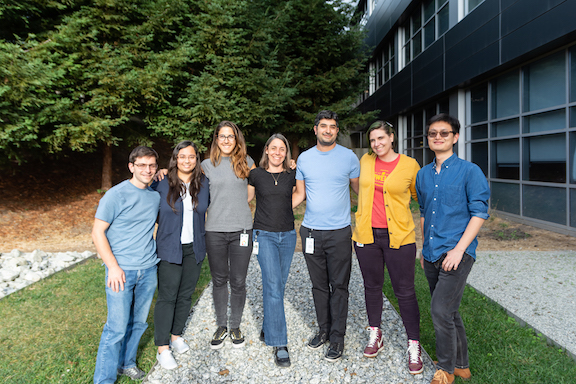 Current Group Members
As you will see from the descriptions below, we are a motley crew with backgrounds in biochemistry, bioengineeering, microbiology, chemistry, and electrical engineering. This makes for great collaborative science!

Dr. Caroline Ajo-Franklin
Principal investigator
email: cajo-franklin at lbl dot gov
Ph.D. Chemistry, Stanford, 2004
Favorite postulate: Ockham's Razor. It's simple and to the point.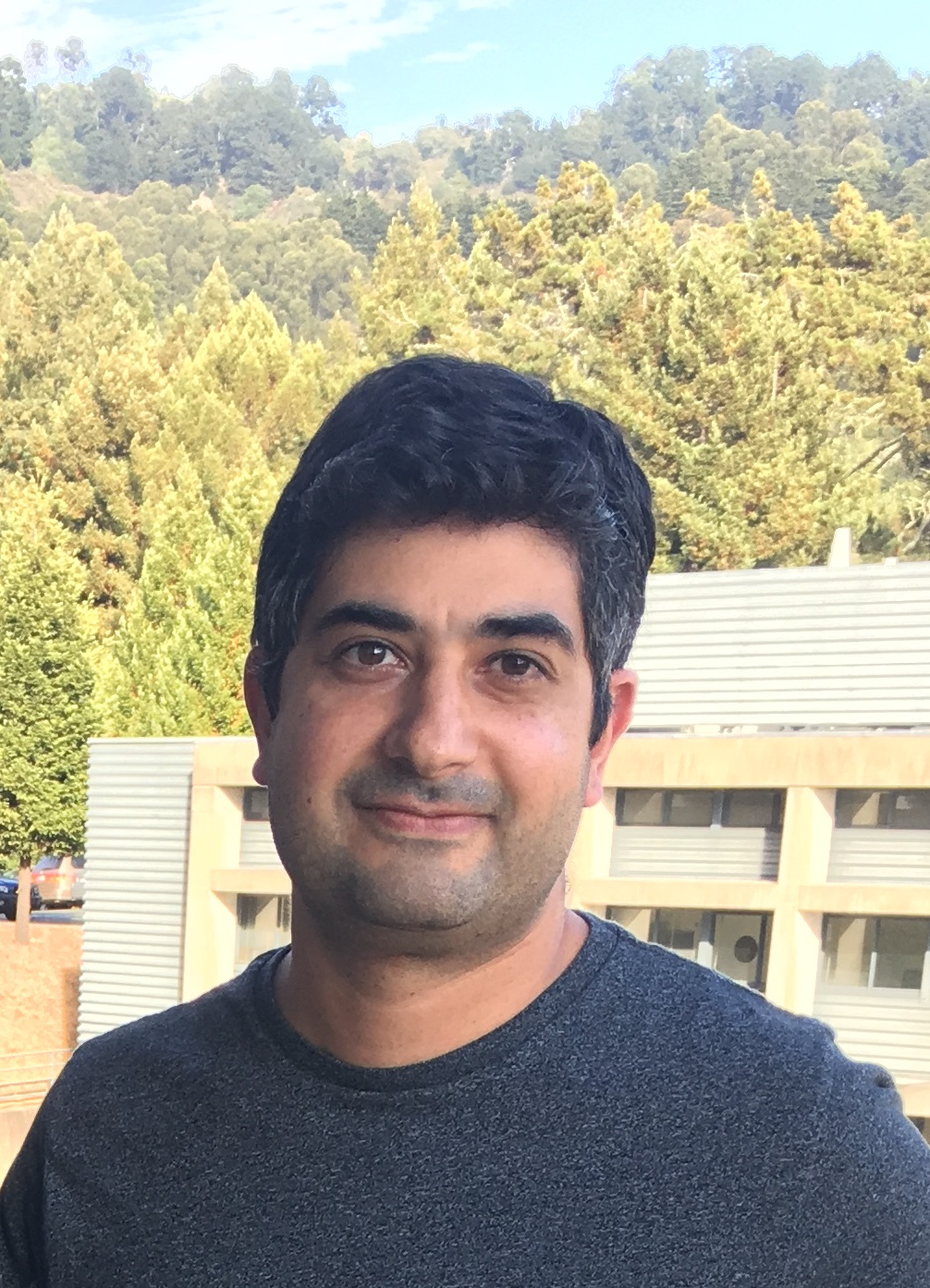 Dr. Behzad Rad
Senior Engineering Associate
email: brad at lbl dot gov
Ph.D. Biophysics, UC Davis, 2009
Postdoctoral Fellow, LBL 2010-2014
Favorite scientists: Robert Koch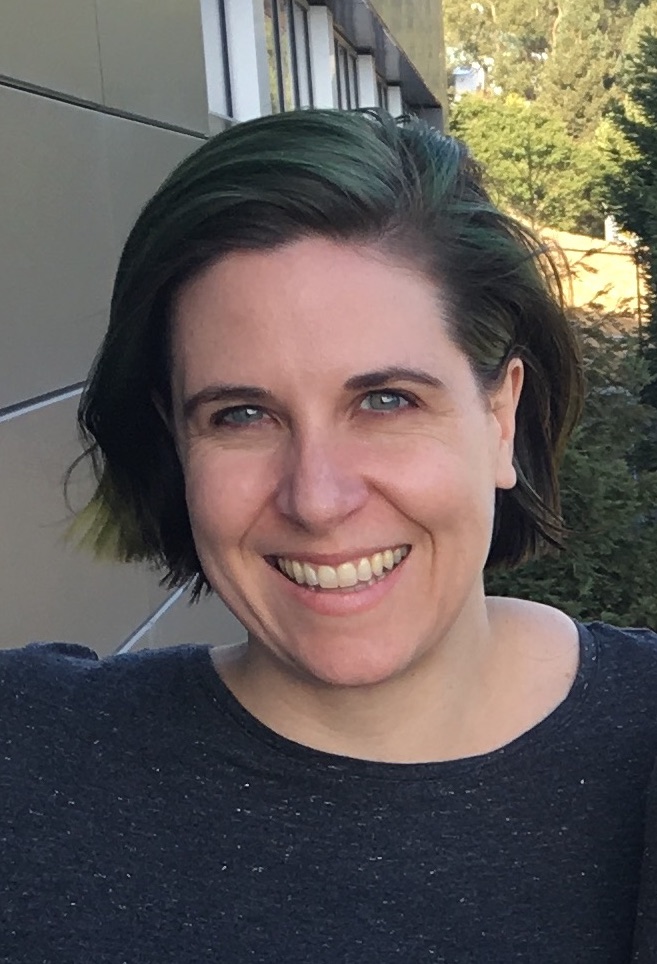 Ms. Marimikel Charrier
Scientific Engineering Associate
email: mmcharrier at lbl dot gov
B.S. Berklee School of Music,
Favorite scientists (cannot choose just 1!): Max Delbrück, Sylvia Earle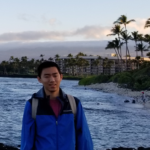 Mr. Nicholas Tjahjono
Research Assistant
email: nicholast900 at berkeley dot edu
B.S. BioEngineering, Materials Science, Music
Favorite Scientists: Josiah Willard Gibbs, Rosalind Franklin, & Albert Einstein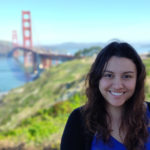 Ms. Maria Orozco Hidalgo
Research Assistant
email: MariaOrozcoHidalgo at lbl dotgov
B.S. Industrial Microbiology, Pontificia Universidad Javeriana
Favorite Scientist: Marie Curie

Mr. Lin Su
Visiting Graduate Student
email: linsu at lbl dot gov
Ph.D. candidate, Biomedical engineering, Southeast University (China), 2018
Favorite Scientist: Charles Darwin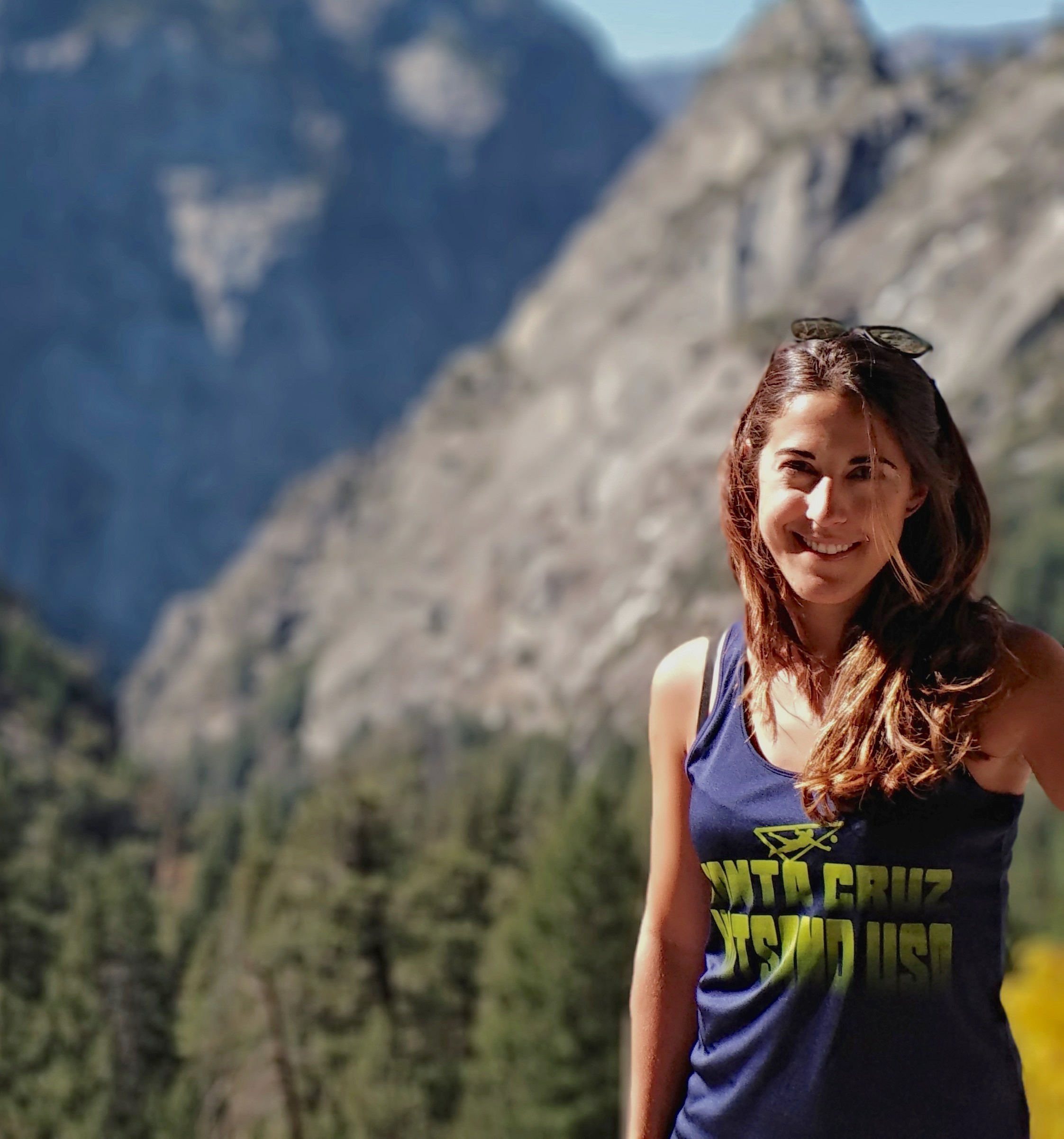 Dr. Sara Tejedor-Sanz
Postdoctoral Fellow
email: stejedorsanz at lbl dot gov
Ph.D. Hydrology and Water Resources Management, University of Alcalá, 2016
Favorite Scientists: Marie Curie, Nikola Tesla and Werner Heisenberg
Mr. Biki Kundu
Ph.D. student, Systems, Synthetic and Physical Biology Program
email: bk28 at rice dot edu
M.Tech., Biotechnology and Biochemical Engineering, Indian Institute of Technology, Kharagpur, India, 2017
B.Tech., Biotechnology and Biochemical Engineering, Indian Institute of Technology, Kharagpur, India, 2017
Favorite Scientists: Herbert W. Boyer, Walter Bishop (Fictional)
Dr. Sara Molinari
Postdoctoral Fellow,
Ph.D. Systems, Synthetic & Physical Biology, Rice University
Favorite Scientist: Rita Levi Montalcini
Mr. Matthew Carpenter
Ph.D. student, Systems, Synthetic, & Physical Biology Program
email: mdc13 at rice dot edu
B.S. Molecular Biology, University of Texas-Dallas, 2019
Favorite Scientist: Norman Borlaug
Mr. Bobby Tesoriero
Ph.D. student, Systems, Synthetic, & Physical Biology Program
email: rft2 at rice dot edu
B.S. Biochemistry & Molecular Biology, Lebanon Valley College, 2019
Favorite Scientists: George Washington Carver, Richard Feynman, Barbara McClintock, Nikola Tesla
Alumni:
Ms. Ashley Bird
Graduate Student, 2019
Currently graduate student in Adam Weber's group
Rita Garcia
NanoBio Lab Manager Extraordinare, 2009-2019
Currently at Genentech
Dr. Josh Atkinson
Visiting Graduate Student (DoE SGSR Fellow), 2017-2018
Currently Postdoc in Prof. Joff Silberg's group at Rice University
Dr. Francesca Manea
Postdoctoral Fellow, 2015-2018
Currently at Perfect Day
Virginia Garda
Undergraduate Researcher, 2018
Currently at Mitokinin
Lisa Yun
Undergraduate Researcher, 2018
currently Graduate Student, Department of Biochemistry & Molecular Biology, Michigan State University
Dr. Moshe Baruch
Postdoctoral Fellow, 2014-2018
currently Postdoctoral Fellow in Prof. Jeff Tabor's lab at Rice University
Dr. Jose Cornejo
Postdoctoral Fellow, 2015-2018
currently R&D manager at Aquacycl
Mr. Andrew Prior
Undergraduate Researcher, 2016-2017
Mr. Alexander Walczak
Undergraduate Researcher
Mr. Joshua Deng
Undergraduate Researcher, 2016
currently Undergraduate in Bioengineering, UC Berkeley
Dr. Tatsuya Fukushima
Postdoctoral Fellow 2014-2016
currently: Research Scientist at Amano Enzyme USA
email: tatsuya dot fukushima at amano-enzyme dot com
Ms. Annie (Jingyi) Li
Undergraduate Researcher & resident artist, 2013-2015
currently: Storyboard Revisionist at Dreamworks Animation
email: li.j.annie at gmail dot com
Dimitri Umpriani
Undergraduate Researcher, 2013-2015
Greg Murray
Research Associate, 2014-2015
currently Graduate Student in Biochemistry, Notre Dame University
Dr. Michaela TerAvest
Postdoctoral Fellow, 2013-2015
Currently: Assistant Professor Michigan State University
email: teraves2 at msu dot edu
Dr. Rena Mizrahi
Postdoctoral Fellow 2014
Currently: Senior Scientist at GigaGen
email: rena.mizrahi at gmail dot com
Matt Hepler
Masters student 2011-2013, co-advised with Prof. Jay T. Groves
email: mhepler at berkeley dot edu
B.S. Chemistry, University of Maryland, 2011
Dr. Ramya Tunuguntla
Graduate student advised by Prof. Peter Stroeve (UC Davis) and Dr. Aleksandr Noy (LLNL; UC Merced), worked at Foundry as user 2010-2014
Currently Postdoctoral Fellow with Dr. Aleksandr Noy (LLNL; UC Merced)
email: rtunuguntla at ucdavis dot edu
Dr. Jenny Cappuccio
Postdoctoral Fellow 2010-2014, Currently Assistant Professor at Humboldt State University
email: Jenny.Cappuccio at humboldt dot edu
Sean Stettner
Summer Undergraduate Intern 2013
Cheryl Goldbeck
Senior Engineering Associate 2008-2013
email: cpgoldbeck at lbl dot gov
Dr. Heather M Jensen
http://heathermjensen.wordpress.com/
Ph.D. Student co-advised with Prof. Jay Groves 2008-2013
Currently at Perfect Day
Dr. Aaron Albers
E. O. Lawrence Postdoctoral Fellow 2009-2011, jointly supervised with Brett Helms & Bruce Cohen, Currently Research Scientist-Chemist at Redwood Bioscience Inc., Emeryville, CA.
aalbers at redwoodbioscience dot com
Dr. Nina Kamennaya
Postdoctoral fellow 2010-2012, jointly supervised with Christer Jansson & Trent Northen
Currently Postdoctoral fellow with Christer Jansson & Hoi-Ying Holman, LBL
nkamennaya at lbl dot gov
Nicole Beedle
Undergraduate researcher 2011-2013
email: nbeedle at berkeley dot edu
Albert Shon
Undergraduate researcher 2011-2012,
B.S. Chemical Engineering, UC Berkeley, 2013
Currently Engineer at Emerson Process Management
albert.shon at gmail dot com
Mark Kokish
Undergraduate researcher 2010-11
Currently Ph.D. student in Chemistry at Northwestern University
markkokish at gmail dot com
Eldon Chou
Undergraduate researcher 2011; B.S. Molecular and Cellular Biology, UC Berkeley, 2011
Currently a Ph.D. student in Biochemistry at University of Colorado, Boulder in Amy Palmer's group
Eldon.Chou at Colorado dot EDU
Ayumi Yu
Undergraduate researcher 2007-2010; B.A. Molecular and Cellular Biology, UC Berkeley, 2010
Currently a software engineer at Leap Motion
ayu.yua at gmail dot com
Changrui Xiao
Undergraduate researcher 2007-2010, B.A. Molecular and Cellular Biology, UC Berkeley , 2010
Currently a M.D. student at Duke University Medical School
changrui.xiao at duke dot edu
Yancey Appling
Undergraduate summer intern 2012
B.A. Microbiology, Clemson University, 2013
yanceya at g.clemson dot edu
Gillian Liu
Undergraduate summer intern 2011;
B. A. Environmental Studies, Middlebury College, 2013
glui at middlebury dot edu
Jackie Quinn
Undergraduate summer intern 2011; B. S. Biomedical Engineering, Harvard University, 2012
Currently Research Associate at Autodesk
jyquinn at post.harvard dot edu
Veronica Pillar
Undergraduate summer intern 2010; A. B. Physics, Princeton University, 2011
Currently a Ph.D. student in Physics at Cornell University in Sol Gruner's group
vdp5 at cornell dot edu
Konstantin Malley
Undergraduate summer intern 2009; B.S. Biochemistry, UC Davis, 2009
Currently a M.D./Ph.D. student at St. Louis University
kmalley at slu dot edu